Good news: Hainan Hualon Pharmaceutical Co.,Ltd. recently received the Notification of approval of drug supplement application issued and approved by the National Medical Products Administration, and the company's "omeprazole sodium for injection (40mg)" passed the national drug consistency evaluation.
Packaging specification of the product:
40mg/10 vials/box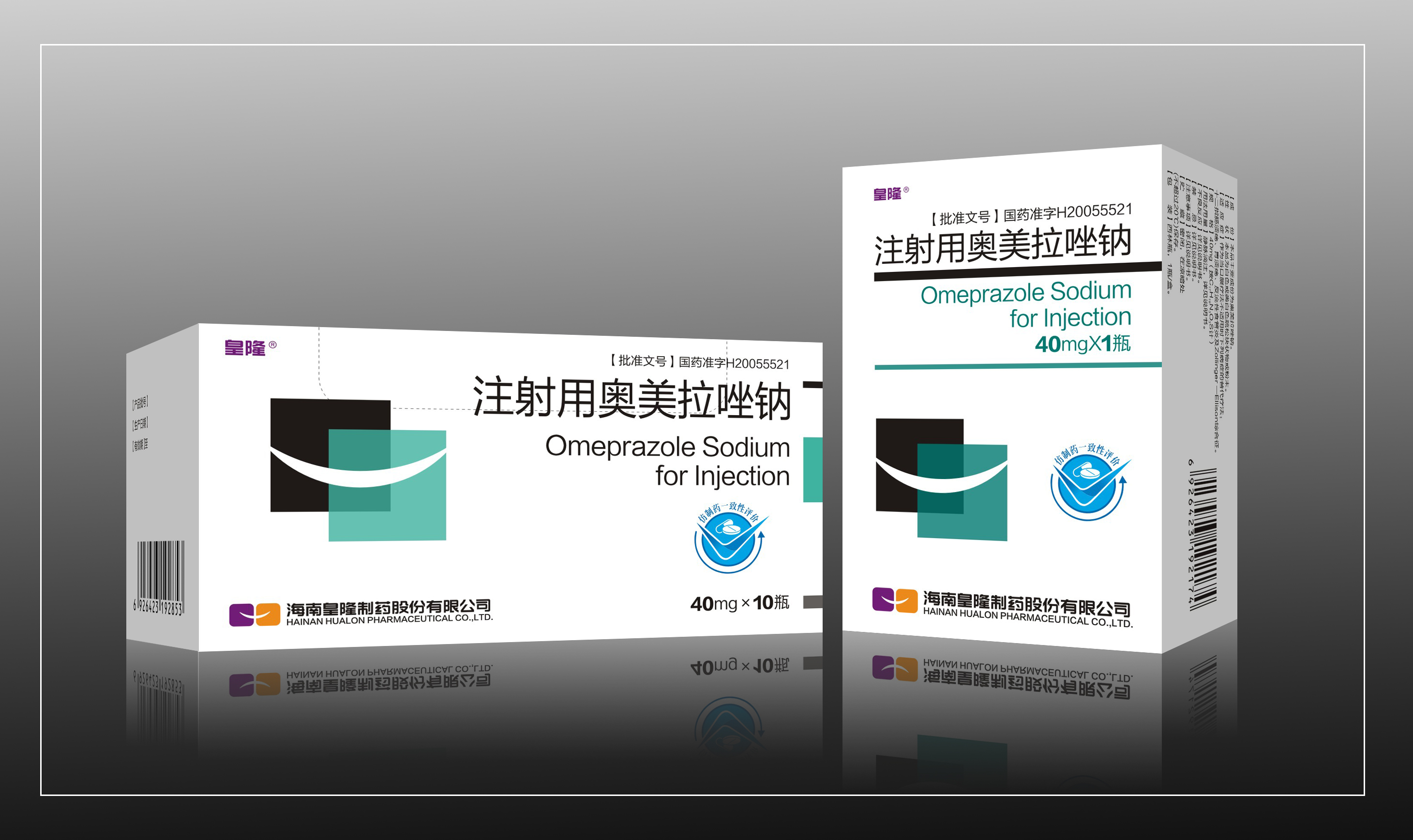 40mg/1 vial/box
"Omeprazole sodium for injection" is mainly used for peptic ulcer bleeding, anastomotic ulcer bleeding, acute gastric mucosal damage associated with stress, acute gastric mucosal injury induced by nonsteroidal anti-inflammatory drugs, prevent stress state of severe diseases (such as cerebral hemorrhage, severe trauma, etc.) and upper gastrointestinal bleeding caused by gastric surgery, etc.
"Omeprazole sodium for injection" is used as an alternative therapy for duodenal ulcer, gastric ulcer, reflux esophagitis and Zollinger-Ellison syndrome when oral therapy is not available.
Omeprazole is the first marketed proton pump inhibitor that inhibits gastric acid secretion by inhibiting the activity of H+-K+ -ATPase in gastric wall cells.
"Omeprazole sodium for injection" has been in clinical application for more than 20 years rich evidence-based clinical application, and it has been recommended as one of the first-line drugs for gastrointestinal ulcer by many authoritative guidelines or expert consensus in china and abroad.
According to the data of MENET, in 2020, the sales of "omeprazole sodium for injection" in urban public hospitals, county-level public hospitals, urban community centers and township health centers (referred to as China's public medical institutions) reached 5 billion RMB, ranking first among similar injection products for the treatment of peptic ulcer.
Hualon pharmaceutical "omeprazole sodium for injection" passed the national consistency evaluation, indicating that the company's products will obtain the first mover advantage in bidding and procurement policies in the clinical and grass-roots terminal market access promotion, enrich the injection line product sales advantages, enhance the market competitiveness of the product.